If you love the great blending taste of Vietnamese dishes and are curios of the process make them, you can consider a cooking class in Hoi An. The size of group ranges from private class to big group of 20 persons, and the prices are expected to be higher than 15 USD per person. Most classes have choices of set menus mostly include Vietnamese dishes, it is better to your choice in advance and take note about any dietary and allergy you may have to avoid any trouble for our health.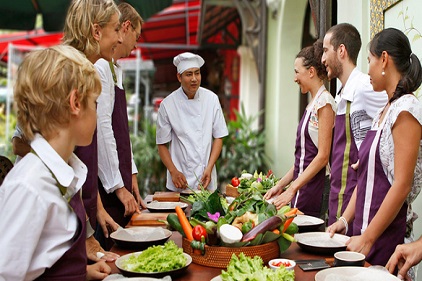 Many of the classes offer 8.30-9am guided trips to local food markets to learn about and purchase fresh ingredients before budding chefs-in-the-making proceed to preparing a full blown Vietnamese meal. After coming back with heavy baskets from the market, chief will guide you how to make some famous Vietnamese dishes such as Quang noodle (Mỳ Quảng), Vietnam spring roll (Nem), Hoi An chicken rice...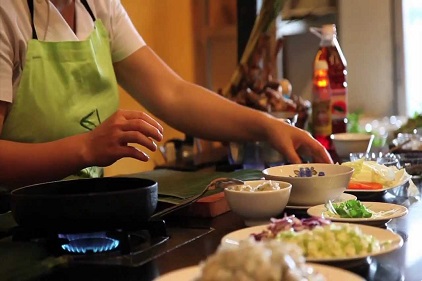 Quite often, they will provide you with the recipes to bring back so you can cook those dishes at home. Then there will be happy time to enjoy what you have made. This may involve forfeiting your free hotel breakfast or might not appeal if you're not keen on squid salads for brunch! Other classes run later in the day and may suit those who want the cookery experience without the market trip or who want it to coincide with dinner. Many of the classes held later in the day do offer the market trip but the true experience involves getting there early in the morning.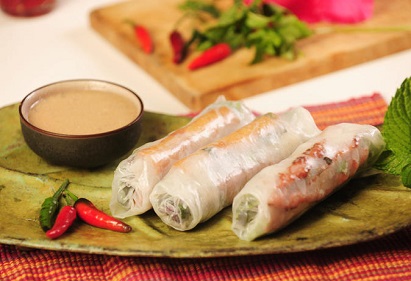 Some famous cooking class which can be found in the town:
Morning Glory
106 Nguyen Thai Hoc St
T: (84) 0510 2241 556
www.restaurant-hoian.com
Red Bridge
Thon 4, Cam Thanh
T: (84) 0510 3933 222
www.visithoian.com
Green Bamboo
Near Cua Dai Beach
T: (84) 0905 815 600
www.greenbamboo-hoian.com