Nha Trang has a long and beautiful beach with the most colorful and beautiful coral reef and high biodiversity. Nha Trang is one of the best and most affordable places in the country to go diving.
The Nha Trang Bay has been ranked the 29th most beautiful bay which is home to many colorful coral. Nha Trang has a high biodiversity with over 350 species of marine life. The Corals develop on rocks. They live and grow in the shallow and warm currents of tropical oceans. Corals can catch plankton using stinging cells on their tentaes. Many species grow only one centimeter a year, therefore, it takes thousands of years to form a coral reef such as the reef we have in Nha Trang now.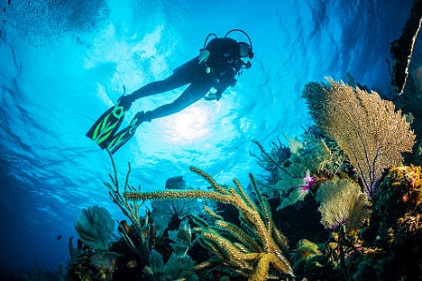 Therefore, Nha Trang is well-known as paradise of scuba diving in Vietnam with best services, beautiful and blue sea. Diving and snorkeling might be the most popular things to do in Nha Trang that almost tourists enjoy. Just simply tread a little offshore and you will find many islands which offer this type of activities. However, if you are interested in snorkeling, the best idea is to avoid the windy season from October to December as the weather is not ideal for snorkeling. While snorkeling, you also have a chance to see the underwater life. And, if you want to get a scuba certificate here, then it is also a good idea.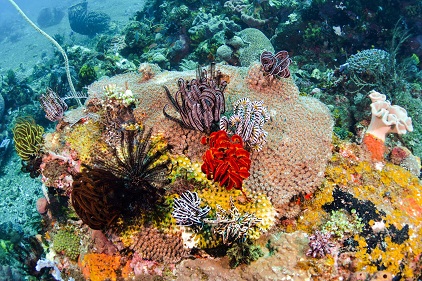 In reality, Nha Trang nowadays has over 10 dive shops, so it is a "buyer-friendly" market. Those people who are looking for certification will find that the amount of money they have to spend here will bring a huger value, with PADI open-water courses provided with full equipment rental. However, there is an advice from experienced travelers is that, as with other places in Asia, you had better check what you are achieving for your money and warrant that you speak to the Teacher or Instructor, not just a simple "salesman". Remember, diving, particularly training, should not be assessed and chosen by just the price.
Some suggestions about places for snorkeling and diving:
Rainbow Divers (PADI-National Geographic Dive Centre): No. 90a, Hung Vuong Street.
Angel Dive (SSI Dive centre): No. 1/33 Tran Quang Khai (Trần Quang Khải) Street
Octopus Diving (PADI Divecentre): No. 62 Tran Phu (Trần Phú) Street
Vietnam Explorer (SSI Divecentre), No. 02 Tran Quang Khai (Trần Quang Khải) Street
Amigos Divers: No. 60, Nguyen Thien Thuat (Nguyễn Thiện Thuật) Street
Scuba Zone: No. 1/16, Tran Quang Khai (Trần Quang Khải)Street
Sailingclubdivers: No. 72-74, Tran Phu (Trần Phú) Street