Halong, known as the world heritage city with thousands of caves and grottos, is also famous for its abundance of nutritious and delicious varieties of seafood like crab, prawn, fish, or sea-snail. Gourmets who come to Halong can hardy resist the taste of fresh seafood without the worry of gaining weight. However, there is always risk of food poisoning hidden in seafood. Below are some safety tips to avoid trouble with dining in Halong.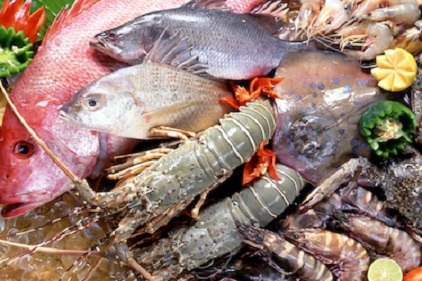 1. Avoid eating raw seafood in general
Raw seafood or unprocessed seafood may contain the Vibrio parahaemolyticus bacteria which is harmful for the digestive system. Moreover, the bacteria can live under high temperature (more than 80oC). Although sushi and sashimi is very tempting, try not to eat too much, esepecially from the dubious dining places.
2. Never eat raw crab
Inside unprocessed Ha Long's crab is a very dangerous parasitic bacteria named lung fluke that may mess up your respiratory system with symptoms like lead to severe cough, coughing up blood, or even cerebral paralysis. It is highly recommended that crabs have to be fully cooked for at least 20-30 minutes.
3. Seafood shopping tips
Buying your own seafood in a market to bring back to your hotel and ask the chefs to cook for you is a very enjoyable experience. However, remember to choose ones which are still alive and fresh, because dead sea-animals, especially one that has shells, contain much higher level of bacteria or poisons.
4. Avoid drinking excessive beer while eating seafood
Scientists say drinking beer while eating seafood increases the probability of having gout or arthritis disease. Therefore, it is recommended that you limit your alcohol consumption when being served seafood.
5. Avoid having fruits/tea after having seafood
The reason is that the acid inside sour fruits may negatively affect the process of absorbing protein from seafood into your body. Besides, tannin from fruits may react with calcium and protein from seafood to stimulate your digestive system that leads to stomach-ache and vomiting. Same thing happens if you drink tea after a seafood meal.