Da Nang is a place for authentic local cuisines. Due to its low volume of visitors, residents' lives take place the way they have been for years. Many street vendors can be found in the market and along the Han River. There are also many famous restaurants along My Khe Beach offer fresh seafood at reasonable prices.
1. Mrs Thoi seafood restaurant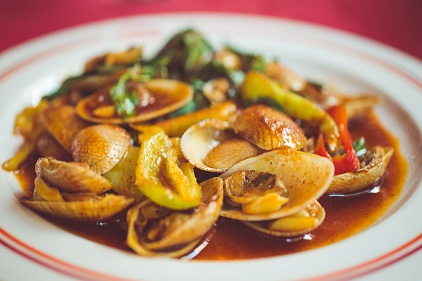 Address: 96 Le Dinh Duong, Hai Chau, Danang
Tel: +845113825384
Mrs Thoi is one of the must-visit seafood restaurants in Danang city, because of it's famous fresh seafood such as Cracked Crab with Tamarind Sauce, seafood hotpot, fried/steamed octopus…
2. Tho Y Restaurant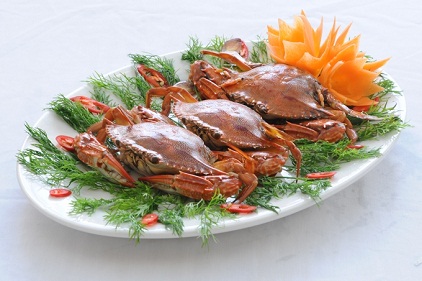 Address: Hoàng Sa, Thọ Quang, Sơn Trà, Đà Nẵng, Vietnam
Tel: +84 90 523 81 83
This small restaurant is situated right near the beach of Danang. It offers fresh seafood such as cracked octopus, fried mussel… with reasonable price. You can get there by taxi (ask the driver for more information)
3. Be Man seafood restaurant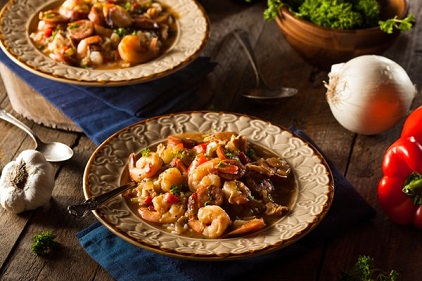 Address: Slot 14 Hoang Sa, Son Tra District, Vietnam
Tel: +84 905 207 848
4. Luyen seasfood restaurant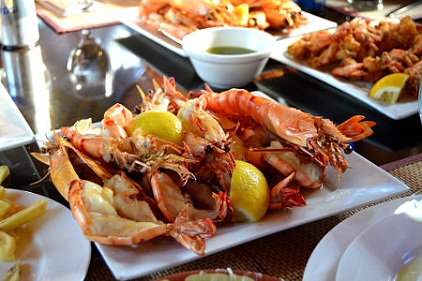 Address: 9 Thanh Huy, Thanh Khe District, Danang
Tel: +84 122 958 5595
4. Ky Em seafood restaurant
Address: 179 Ho Nghinh, Son Tra District, Danang
Tel: 0905 320 965
5. Some other local specialties in Danang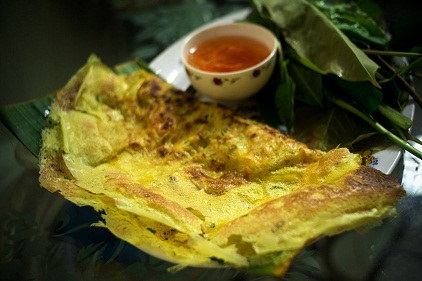 Quang Noodle: Mrs Vi 155 Trung Nu Vuong street
Banh Xeo (Vietnamese pancake) and Bun Thit Nuong (Vermicelli Noodle with grilled meat) at ally 11 Hoang Dieu street
Banh Trang Cuon Thit Heo (Spring roll with pork and vegetable): Mau Restaurant, at 35 Do Thuc Tinh street (local people often come here to eat) or Tran restaurant (a famous brand in Danang) at 300 Hải Phòng street.
Cha Bo: Mrs Hường restaurant at 4 Hoàng Diệu street, beside it's famous rice soup, this restaurant also offers meat pie.