Lunar New Year is the most important festival in Vietnam in general and Hoi An particular. This is the time for family reunion so the life in Hoi An doesn't happen as regularly. There are something you should take note when you travel to Hoi An this period of time:
1. Avoid Lunar New Year period when applying for a visa:
Like other governmental offices, the Visa issuing authority (Including Vietnamese embassies, consulates and Immigration office) will close during Vietnam Lunar New Year; you should work out your travel plan carefully and apply for the visa as soon as possible to avoid the unnecessary delay of flights. At the airport, the immigration officers on call remain open to give you visa stamp for visa on arrival.
2. Plan and book services in advance:
Services are easily to be fully booked because New Year Holiday is peak season in Vietnam. Not only foreigners but Vietnamese like to experience the peaceful New Year environment in Hoi An. Make sure that you book your accommodation weeks in advance, and the flights have been confirmed and paid fully to avoid any unexpected cancellation.
3. Do not hope to see all the shops open:
These day Vietnamese people are busy with family gathering, cooking for New Year meal, visiting relatives so they will put their mind in the business. Though recently, there have been more and more shops opened on Tet holiday, tourists still have to be aware of the fact that a number of shops would not do so. Especially for those who want to have new clothes made at Hoi An's famous tailors, Tet is actually not the best time.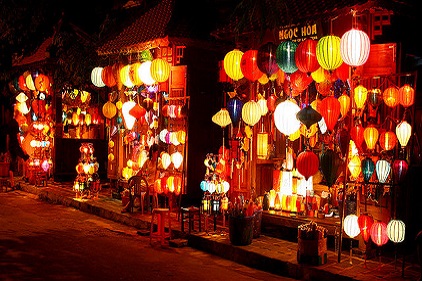 4. Do not worry about restaurant availability:
The good news is that most restaurants don't close the whole Tet and usually just for a couple of days.
5. Do mind of the high price:
Food, clothes, etc will not be cheap and reasonable as normal days. On Tet holiday, everything, tour guide costs, will involve a holiday surcharge, from a bowl of Cao Lau to a suit made to order. Moreover, many restaurants may not have full menu either. Be prepared to pay more than your calculation in 7 – 10 days around New Year holiday.