Ho Chi Minh is truly a mecca for shopping enthusiasts! In this hustle and bustle commercial center of Vietnam, tourists can find a wealth of interesting items for purchase such as handicraft, clothing, gems and jewellery, etc.
1. Handicrafts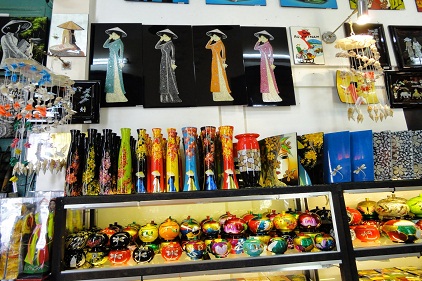 Vietnamese handicrafts are very unique and intricate. Vietnam is especially famous for lacqueware and coconut dinnerware. Bowls, plates, spoons and chopsticks make great gifts and decoration! You can also find fabulous fabric creations with pathwork and threatwork embroidery. Or, if you prefer wood items, you might like the handcrafted wooden boat and figurines that are often sold at the markets.
The best place to find a huge variety of lacqueware at the best bargain prices in An Dong plaza near Cho Lon, or Ben Thanh market, etc
2. Paintings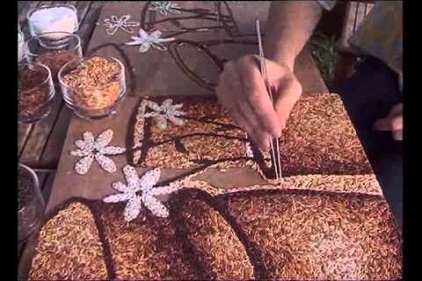 Ho Chi Minh city is home to many art galleries which host the most talented local artists. However, for copies of famous pieces of art or for original painting by lesser known artists, visit the "painting street. There are not one but two streets that are chock-a-block full of painting shops! More locals shop at the painting stores in District 5 than the one in District 1.
3. Ao dai (Vietnam traditional dresses)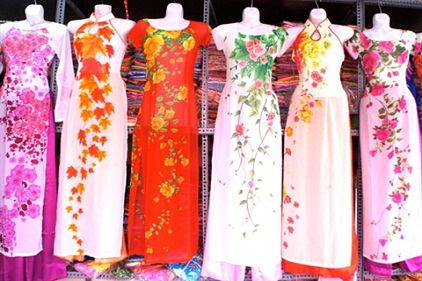 Fashion lovers from all over the world cannot miss out Vietnamese traditional dress when shopping in Ho Chi Minh city. Our national costume has gained great reputation universally thanks to its beautiful and elegant design. You can visit numerous custom-made boutiques along the city and choose your best-liked pattern of Vietnam authentic silk. The tailor will jot down the measurement of your body and make Ao dai as your preference.
4. Dried Food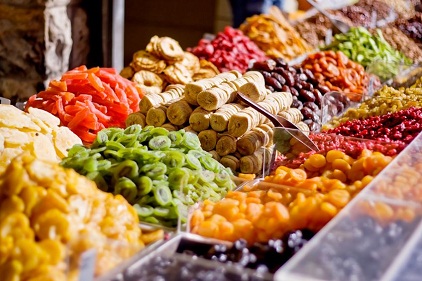 Another thing that can be bought home with you is dried food. There are many different kinds of dried food from the salty, spicy ones to the sweet ones. The most popular ones in Ho Chi Minh City is probably dried squid, dried beef and many different kinds of dried fruit such as jack fruit, coconut or banana. Note, however that, your home country may not allow animal-related products upon your return.
There are many different brand names for these foods. You can come across many of them when you are in a supermarket or market. Most of them are good but to pick out the best one, you can get advices from the shop owners. Another place you can get delicious snacks or food to munch is Ben Thanh Market. Different from what is sold in supermarket, dried food is often sold in bulk and not pre-packed. You can buy in grams and the sellers will measure and pack all later. This is a good idea for a unique gift because it brings you the chance to enjoy the taste of Vietnamese food.
5. Antiques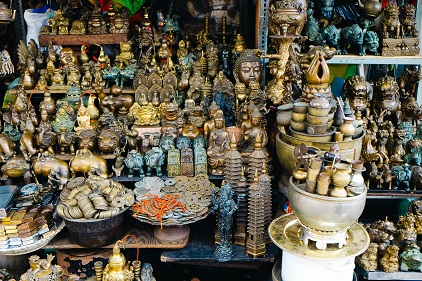 Try antiques street (otherwise known as Le Cong Kieu street) just outside Ben Thanh market. People have commented that the stores are riddled t imitations but you may find a diamond in the rough. Items include money, stamps, war memorabilia, figurines made of ivory or bone and more.