Koh Larn is a wonderful little island in the Gulf of Thailand, belongs to the Amphoe Bang Lamung, Chonburi Province. It is located about 7km off the coast of Pattaya Beach of which is about 2 hour drive south of Bangkok. The island is about 4km long and 2km wide, about 180m high at the highest point. Koh Larn has 6 main beaches and a few smaller beaches for visitor to enjoy. Visit the island, you can not only join interesting activities, enjoy tasty food but also contemplate the scene of the island.
Koh Larn is the beautiful and charming island of Thailand. It has a beloved name of Coral island because of its rich coral reef and sea animals surrounding. Most of area in the island is old-growth forest with rich and diversified flora and fauna, together with white sand, blue and fresh sea, all of them make the original beauty for Koh Larn.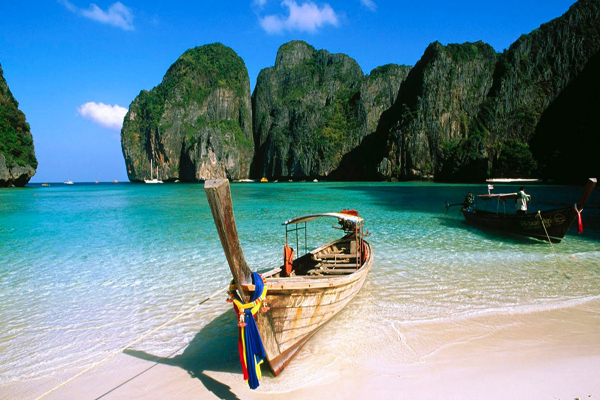 With the help of specialized devices and instructors, your diving activity to see corals will be safe and interesting. There are also a lot of games and activities such as fishing, surfing, sailing, parasailing and so on.
Along the beach, you will see many camp-beds arranged in a line for people to rest. Beside resting on the beach, you should take time to enjoy seafood in vendor nearby, you surely not only have opportunity to discover Thai cuisine but also find out the feature of local food. In case you want to buy souvenir, don't worry, it is easy to find souvenir stalls nearby the beach, or even in vendors around.
Koh Larn is one of the the attractive destination in Thailand, you will get unforgetable experiences and memories on travelling this charming island.