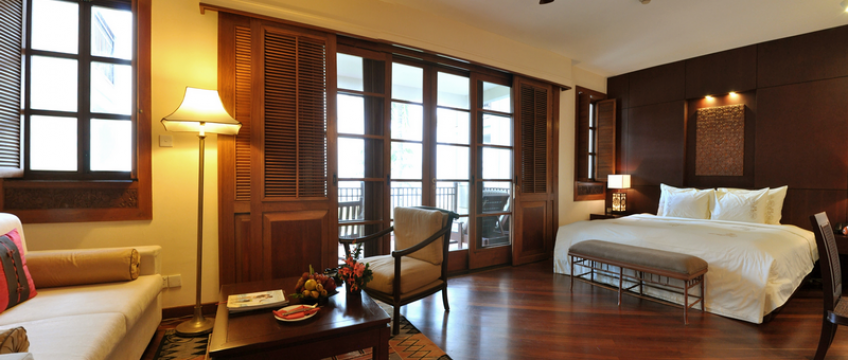 Norfolk Hotel
117 Le Thanh Ton, District 1, Ho Chi Minh City, Viet Nam
Originally established in 1992 as the first Australian owned hotel in Ho Chi Minh City (HCMC), Vietnam, the Norfolk Hotel ensures commitment to...
More
Price from: Contact us
Need help? Call us at
(824) 3828 8729
or call your favorite travel agent
A chic, warm exterior complements the gentle interior boutique charms of the Norfolk Hotel. The 104 renovated rooms offer 24-hour complimentary both broadband wireless connection and functional working areas for the busy executives. Rich wooden textures and terracotta tones invite travelers to relax in the comfort and serenity of our rooms. Norfolk Hotel has become a favorite for business and leisure travelers to Ho Chi Minh City due to its central location, intimate atmosphere and excellent service. This Ho Chi Minh boutique business hotel appeals to travelers who prefer to stay away from the chain hotels in the area. As a comfortable alternative to the "chain" hotel, the Norfolk Hotel shines every time.