When traveling to Ninh Binh, you want to try some local food and find the best restaurants to enjoy the delicious food. There are the list of the top restaurants in Ninh Binh.
1. Trung Tuyet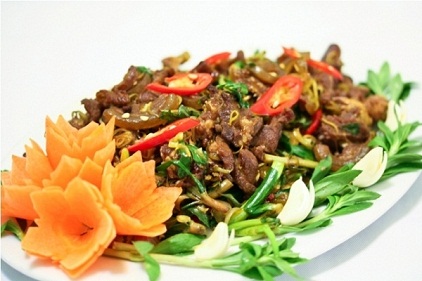 Expect filling portions, and a warm welcome from the host family at this busy little place that's popular with travellers. The owners will even drop you off at the nearby train station if you're kicking on after your meal.
Address: 14 Hoang Hoa Tham | Trung Son, Thanh Binh, Ninh Binh, Ninh Binh, Vietnam
Tel: +84 94 935 88 85
2. Chookie's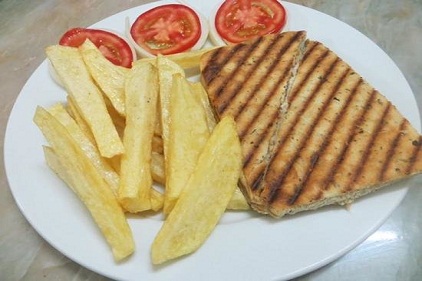 Good value Vietnamese and Western food, cheap beer, and plenty of local information of what to do and see around Ninh Binh. Also offers motorbike and car tours around the area.
Address: 17 Luong Van Tuy, Ninh Binh 40000, Vietnam
Tel: +84 94 834 60 26
3. Viet Bamboo Restaurant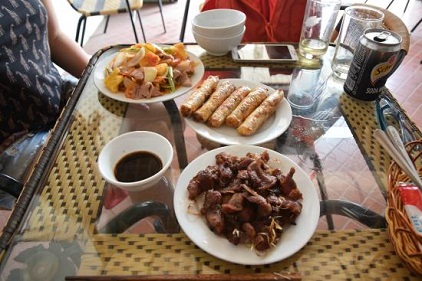 It is a very nice place! The owner of the place is the cook and the waiter as well, and he is very kind. The food is very delicious made by fresh ingredients. The spring rolls and the deep fried pork are fantastic.
Address: Doi 1 Van Lam Ninh Hai, Hoa Lu, Tam Coc | Across the Long Hotel, Ninh Binh, Vietnam
Tel: +(84)942420422
4. Minh Toan Restaurant Father Cooking
The food is beyond excellent. Great fried rice and superb spring rolls. Everything is fresh and the service is amazing. The hostess is extremely nice and got us some free melon slices for dessert.
Address: Tam Coc - Bich Dong, Ninh Binh, Vietnam
Tel: +84 30-618 023
5. Bamboo Bar and Restaurant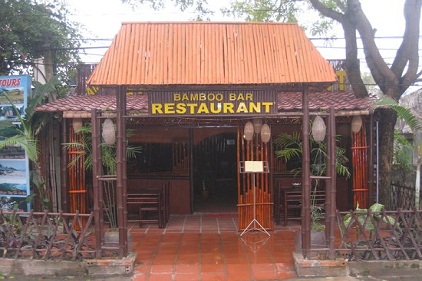 There is a pretty big menu with several staple Vietnamese dishes and some things special to Ninh Binh like grilled goat meat. Very friendly service and all the dishes were excellent".

Address: Van Lam | Tam Coc, Ninh Binh 030, Vietnam
Tel: +84 98 635 04 33