Where the Thu Bon River flows directly into the East China Sea, Hoi An was once one of the major Asian trade hubs. From the 16th to 18th century merchants visited from across the globe, stopping by as they awaited a change in weather before moving on. Traders from France, Portugal and the Netherlands mingled with those from Japan, China, Thailand, India and Vietnam along the bustling streets of Hoi An's old town.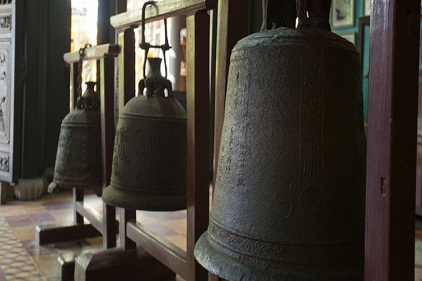 Most of The Riverside Museum of History and Culture is a celebration of this period although there are objects on display representing historical and cultural changes before and after the trading years. There are also an assortment of ceramics and historical photographs and drawings depicting the merchant period including some pottery items that were part of the traders' wares. Other exhibits predating this time are an array of Cham artefacts including bronze temple bells and gongs.
Hoi An's Riverside Museum of History and Culture showcases a range of artefacts such as photographs of local architecture, ceramics and pottery depicting the changing faces of Hoi An including the Champa era dating from 7th-15th centuries and Da Viet from 15th to 19th centuries.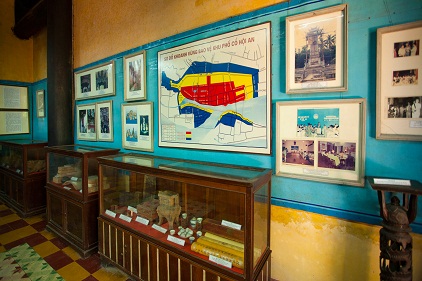 The museum resides in the picturesque Quan Am pagoda, one of Vietnam's oldest, built in 1653, containing relics spanning 2,000 years of Hoi An history. The museum offers an interesting insight into the heritage of Hoi An including traditional burial rites with some very old coffins on display alongside what is a very eclectic mix of exhibitions portraying Hoi An throughout the ages. Ceramics are in abundance although not quite as many as those displayed at the Museum of Trade Ceramics.
Opening Hours: 08:00 – 17:00
Location: 7 Nguyen Hue
Remarks: There are some English translations but they are not in great detail so it might be wise to bring your own guide book. However, it is well worth taking time to visit and browse the many photographs on display, most of which require little explanation. Admission is gained by the purchase of a Hoi An Old Town ticket.