Cu Chi tunnels went into the history of heroic struggle of the Vietnamese as a legend of the 20th century and became famous in the world.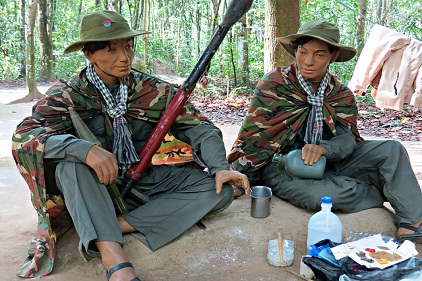 Cu Chi tunnel is a unique and incomparable wonder with 250km tunnel spreading like cobwebs underground with the completion of works associated with the tunnels such as trenched, docks, fighting places, tunnels for eating, sleeping, meeting, activities, military, food storage, water wells, Hoang Cam stoves...
The tunnels were used by Viet Cong guerrillas as hiding spots during combat, as well as serving as communication and supply routes, hospitals, food and weapon caches and living quarters for numerous guerrilla fighters. The tunnel systems were of great importance to the Viet Cong in their resistance to American forces, and helped achieve ultimate military success.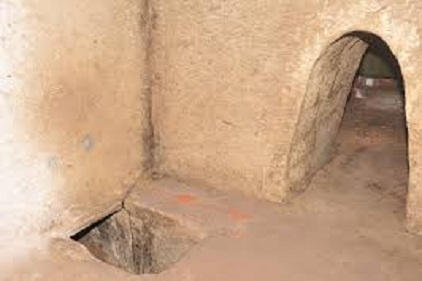 In Cu Chi, the earliest tunnel appeared in 1848 in two communes of Tan Phu Trung and Phuoc Vinh An. At first, there were only short and simple structured sections, used to conceal documents, weapons, hiding soldier's operating in enemy territory. Later, it spread to the communes. From 1961 to 1965, the guerrilla war of the people in Cu Chi had grown rapidly, causing huge losses to the enemy, contributing to defect the strategic "Special war" of the American. Six communes in the north of Cu Chi had completed the 'backbone' tunnel. Then, the agencies and units developed branch tunnels connecting with the 'backbone', an interconnected tunnel system.