Ho Chi Minh City's Bitexco Financial Tower stands 262 metres high at the centre of the city's business district and offers visitors an unparalleled city view from its Sky Deck.
Designed by renowned American Architect Carlos Zapata, this 68-storey tower houses offices, shops, restaurants, and a helipad. CNNGo recently ranked the building fifth in their listing of the world's 20 most iconic skyscrapers.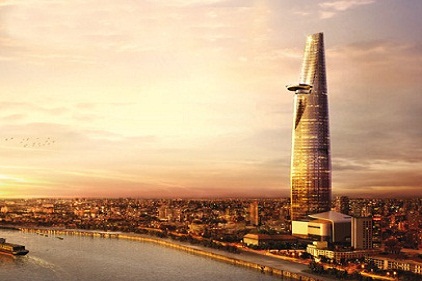 The structure also received an 'Excellence in Structural Engineering' award from NCSEA in 2011 and is currently the 124th tallest building in the world. The main attraction at the tower is the Sky Deck where visitors can enjoy dramatic views across the bustling city below.
Sky Deck visitors are accompanied by an English-speaking guide and can also enjoy interactive touch screen fact boxes delivering information on points of interest regarding city landmarks seen from above.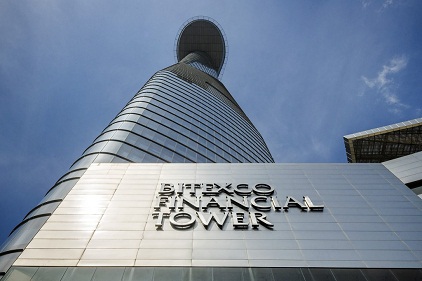 Bitexco Financial Tower
Six of the Bitexco Financial Tower floors have been given over to retail space although the main draw here is not shopping, rather the views. The public observation deck on the 49th floor is reached by using one of the tower's 16 elevators which can reach any floor regardless of level within 35 seconds.
The tower is also well-known for its Bitexco Vertical Run where competitors race from the ground floor lobby to the Sky Deck. The race covers 178 metres with the latest record standing at 4 minutes and 51 seconds – held by Germany's Vertical World Circuit Champion Thomas Dold.
The Sky Deck delivers breathtaking 360 degree views across the city and the Saigon River. Visitors can also use one of the binocular stands to get a closer look. Great views are also enjoyed from the 50th and 51st-floor restaurants, particularly at night when the metropolis below glitters above. There are also local art exhibitions held on the Sky Deck, where you can also purchase souvenirs, including textiles and locally produced tea.
Opening Hours: The Sky Deck is open daily from 09:30-21:30
Location: 36 Ho Tung Mau Street in District 1