With the extensive beach of smooth white sand and blue transparent water, Tra Co Beach is the border of a natural island which is created by the impact of waves and sea stream onto the shore.
Tra Co is located on the far northeast of the country, in Quang Ninh Province, bordering China, and is 9km away from Mong Cai Town. It is 206 kilometers from Hai Phong City to Mong Cai Town. However, some other prefer to depart from Hon Gai (Ha Long) for a shorter distance of 132 kilometers.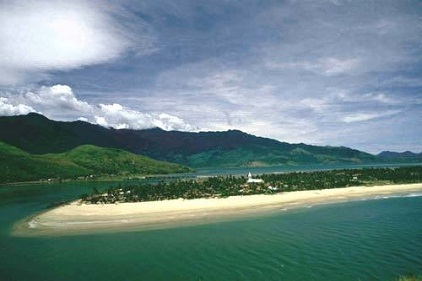 On the way to the beach, tourists may notice crowded villages living mostly on fishing activities on both sides of the way, a number of high sand dunes of 3-4 meters, stretching rows of casuarinaceae preventing sand storm for the local residents, and mangroves from a far.
Tra Co Beach stretches over 17 kilometers long from Got Tip in the North to Ngoc Tip in the South. Thanks to the huge size, the beach is capable of accommodating a large number of tourists at a time. Thanks to a far distance from the city and industrial zones, Tra Co atmosphere is cool and fresh that bears solitudes and primitive patterns. The year's average temperature of Tra Co is 22.7 Degree Celsius. There are four months when it goes below 20 Celsius degree (December to March), and the .highest temperature recorded is 28 Celsius degree only in the summer.
Most tourists prefer Tra Co Beach because that there are very few shops, restaurants, and street vendors here. If tourists want some fresh seafood, they can find it easy and cost-saving from fishing boats anchoring on the shore at its freshest.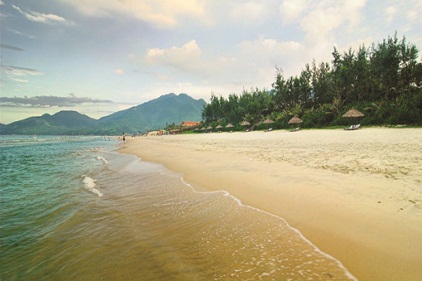 If tourists come to Tra Co at the end of lunar calendar May, they can take part in "Tra Co Festival", which occurs from May 30 to June 6 of the year. During 6 days of the festival, all the quintessence of Tra Co is revealed to tourists.