Ngoc Vung Island is a romantic place which possesses primitively beautiful landscapes with freshest and most delicious seafood of the bay at the lowest price.
The island is a part of Van Don District, Quang Ninh, which is 12 square kilometers. Cong Yen Port, the island main port, is one of the busiest port of Van Don during the 11th Century, and the vestige of the ancient castle of Nguyen Dynasty and Mac Dynasty.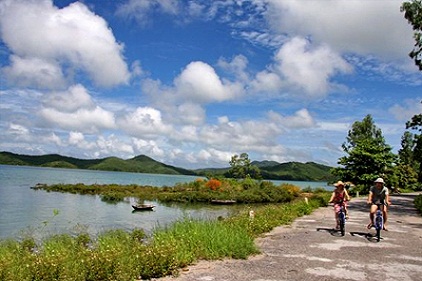 From Halong Harbor, it takes 5 hours to get to Ngoc Vung Island. After setting foot on the island, there are a group of mountain bikes are ready for tourists because people on this island do not use car or motorbike. Moreover, biking around the island is a good way to enjoy every single aspect of this beautiful island.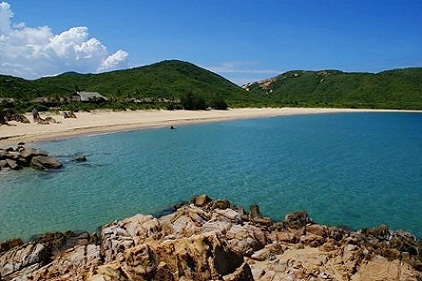 Ngoc Vung Beach with a crescent moon shape winding 3 km along the casuarina forest attracts visitors by the fresh air and clean water. Additionally, seafood captured by the local fishermen is fresh, delicious, and surprisingly cheap. Recommendation dishes are geoduck, lobster, and sipunculus nudus.
Con Do Fishing Village is also an interesting place to explore where you would get a chance to drive a motor boat, or to learn about the daily life of the local fishermen.